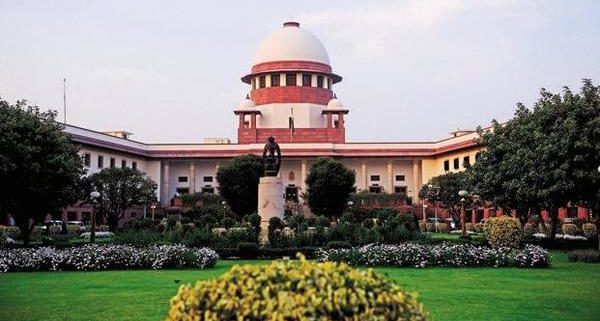 Punjab killings: SC to hear PIL on September 2
The PIL has been filed allegedly on the basis of new-found evidence
The PIL lists the detailed information collected from 150 RTI applications, resulting in data from several cremation grounds between 1984 and 1995
The Supreme Court will, on Monday, hear a Public Interest Litigation (PIL) related to enforced disappearances, extra-judicial killings and mass cremations of over 8,000 missing persons in Punjab, who were killed in fake encounters or were abducted by security forces during the period of militancy and counter insurgency after 1984. The PIL has been filed allegedly on the basis of new-found evidence.
The case is listed before the division bench headed by Justice Arun Mishra, and comprising Justice M.R. Shah.
The PIL has been filed by the kin of those who disappeared, and is allegedly based on victim testimonies recorded over a number of years followed "village to village documentation by systematically identifying villages and travelling to affected areas, auditing them for human rights violation."
The PIL lists the detailed information collected from 150 RTI applications, resulting in data of several cremation grounds between 1984 and 1995.
The petitioners alleged that investigations and records presented to the court previously showed that the Punjab police and security forces would abduct, kill and secretly cremate dead bodies. Instead of cremating one body at a time, the police often cremated several dead bodies together in a single pyre. The petitioners also alleged that in some cases, up to 18 dead bodies were cremated in a single day from just a single incident. The whole move was in grave violation of the provisions of Article 21 of the Indian Constitutional stating the Right to Life and Liberty, according to the petition.
The petitioners will be represented by senior advocate Colin Gonsalves and advocate Satnam Singh Bains.
The petitioner also sought directions for wider inquiry of the mass state crimes detailed in the petition, as well as the establishment of an SIT or a Truth Commission to uncover the execution and killing of 25,000 victims in Punjab and in other parts of India during that period.
Read the original article here.
https://punjabdisappeared.org/wp-content/uploads/2019/09/supremecourt-kYcF-621x414@LiveMint_1567260553073.jpg
337
600
Admin
https://punjabdisappeared.org/wp-content/uploads/2017/03/punjab.png
Admin
2019-09-03 11:46:27
2019-09-03 11:47:16
Live Mint - "Punjab killings: SC to hear PIL on September 2"