Landmark Verdict – Life Imprisonment for Punjab Police Officers in 31-Year-Old Fake Police Encounter Case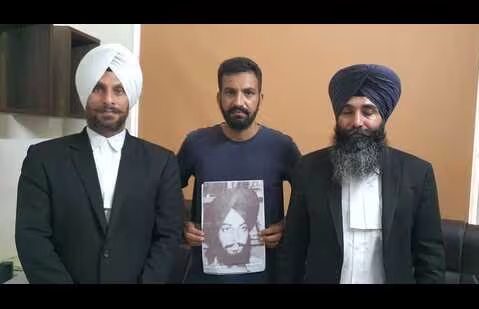 Here are the key details:
1. **Conviction:** Retired DSP Gurdev Singh, retired inspector Dharam Singh, and Surinder Singh have been sentenced to life imprisonment under section 302 (Murder) and fined Rs. 200,000 each. Additionally, they were fined Rs. 25,000 and sentenced to two years imprisonment under section 218 (fabricating records).
2. **Accusations:** The officers were charged with abducting three Sikh youth from different places and subsequently killing them in a fake police encounter.
3. **Fugitive:** Punjab Police Officer Bhupinder Singh has been declared a fugitive by the court during the hearing of this case.
4. **Other Culprits:** Several other individuals involved in the case, including Ram Lubhaya, Harbhajan Singh, Satbir Singh, Amrik Singh, and Daljit Singh, died during the court proceedings. These officers were implicated in many other cases of enforced disappearances and extra-judicial executions.
**Victims of the Fake Encounter:**
5. **Harjeet Singh, Lakhvinder Singh, and Jaspinder Singh:** Harjeet Singh, Lakhvinder Singh, and Jaspinder Singh were brutally killed, following severe torture, their bodies were then illegally and secretly cremated; their entries appeared in the lists prepared by human rights activist Jaswant Singh Khalra among 2097 "unclaimed and unidentified" in Amritsar, which were relied upon at trial.
6. **International Attention:**
This historic case was highlighted by Amnesty International 27 years ago in 1995. During the proceedings, we relied on evidence of the disappearance of Harjeet Singh was raised in international forums, including by Amnesty International, as part of the case against the accused, marking the first time in Indian legal history.
7. **Impact on Harjeet Singh's Family:**
The impact of this long-standing struggle for justice on Harjeet Singh's family, particularly his son Ramandeep, who was just 2 years old when his father disappeared, has been profound. Read more about their journey for justice and accountability [here](
https://www.hindustantimes.com/…/amritsar-fake…
).
8. **Judicial Delays and Loss of Witnesses:** Of the CBI's 55 witnesses in the fake encounter case, only 27 could record their statements, while the others died during this prolonged trial. The first witness statement was recorded in 2016, a good 24 years after the crime, while it took more than 31 years to deliver final justice.
– Further coverage on the verdict can be found in the Hindustan Times.
**Watch the News Report:** You can watch the news report showing police officers being detained and taken into custody here:
This verdict is a significant milestone in the pursuit of truth and accountability in Punjab for the mass human rights violations that took place between 1984-1995.
https://punjabdisappeared.org/wp-content/uploads/2023/09/378797471_689875939829200_2743919152669619701_n-e1694796145393.jpg
309
479
Sukhjit
https://punjabdisappeared.org/wp-content/uploads/2017/03/punjab.png
Sukhjit
2023-09-15 22:16:09
2023-09-15 22:16:09
Landmark Verdict - Life Imprisonment for Punjab Police Officers in 31-Year-Old Fake Police Encounter Case