World Premiere of PDAP's Documentary 'Punjab Disappeared'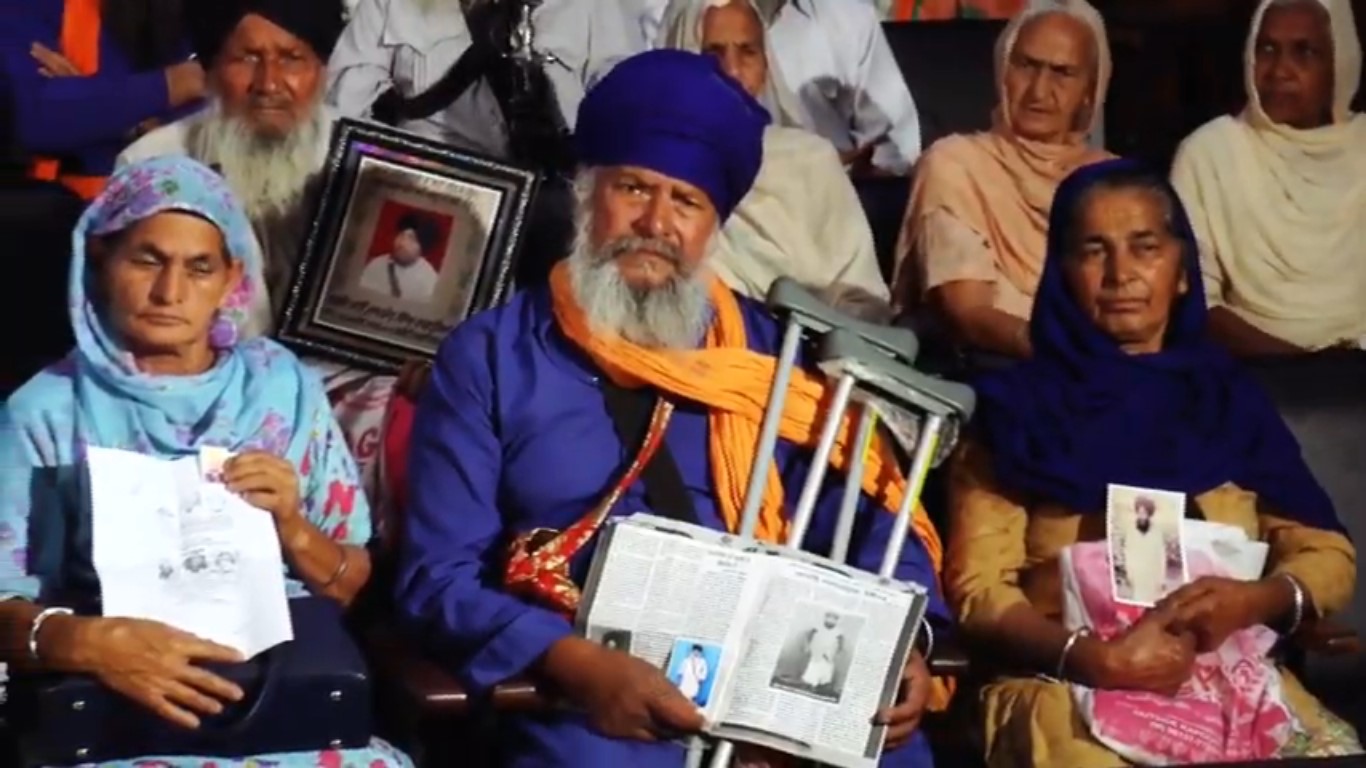 On 26 April, the PDAP will screen its documentary 'Punjab Disappeared' at 5.30 pm at Jawahar Bhawan, New Delhi.
Synopsis of the documentary:
Punjab Disappeared is a documentary about enforced disappearances, extra-judicial killings and mass secret cremations in Punjab that took place during more than a decade of conflict.
For years the voices of families of those disappeared in Punjab remained silenced. This documentary showcases those determined voices sharing a common trauma of being genocide survivors. 
There will be a panel discussion post the screening, including the survivors and film-makers.
Link to Facebook event: https://www.facebook.com/events/2322031171194630/
Watch the Youtube trailer here: https://www.youtube.com/watch?v=rONhLvZXqII
News coverage of the movie premier:
Documentary on Punjab's 8000 Cases Enforced Disappearances, Encounter Killings.
Link to Milli Gazette Article.
Punjab Disappeared: The World Premiere of the Documentary.
Link to Samaj Weekly Article.
The Call of the Nation.
Link to The Citizen.